Josh was born and raised in Lancaster County where he attended Lampeter Strasburg High School and Thaddeus Stevens College. He played football in high school and college as well as for the Lancaster Lightning and Susquehanna Valley Copper Heads. Josh's passion for fitness grew stronger about 14 years ago, that's when the transformation really began for his body and mind. Six years ago, he discovered CrossFit and that was a game changer! His passion turned into a daily hunger that must be feed. His desire is to share and teach what it means to have a healthy, fit lifestyle that can be fun and filled with daily challenges.
Josh has been a successful Real Estate agent for 12 years. He has been recognized as International Presidents Circle and is distinguished as a Previews International Luxury Agent. He is a devoted member of Mission Church where he serves on the greeting committee. He also serves with Bible2School as a small group leader throughout the school year. He is a devoted husband and father and resides in Manheim Township with his wife Febes, his son Dre, and his two daughters Jada and Cruz.
CrossFit Certifications:
-CrossFit Level 1 Trainer
-CrossFit Level 2 Trainer
-CrossFit Spot the Flaw
Febes Wood - Owner, Coach, Operations Manager
My love of fitness and sport began the first time I witnessed a gymnast leaping, flipping, and swinging through the air; that was it, I was hooked. I immediately began my gymnastics career and competed for several years until high school. I then competed in track & field and cheerleading. As a young adult I continued my love of gymnastics through coaching. Developing young athletes is an absolute joy. I worked with competitive gymnasts, as well as private lessons with cheerleaders for tumbling. Fitness has always been a part of my life, and CrossFit has been a natural progression. CrossFit has allowed me to maintain my physical health while maintaining my personal love of sport and competition. But most importantly is the community and friendships you make while at the box. The encouragement I receive as an athlete keeps me totally focused and motivated and I am honored and privileged to give the same to the athletes I coach.
I am a wife (Josh is my main squeeze) and mom of three: Dre, Jada and Cruz. We live in Manheim Township and attend Mission Church, where I serve in the children's ministry. I also serve on the board of Mom's House.
CrossFit Certifications:
-CrossFit Level 1 Trainer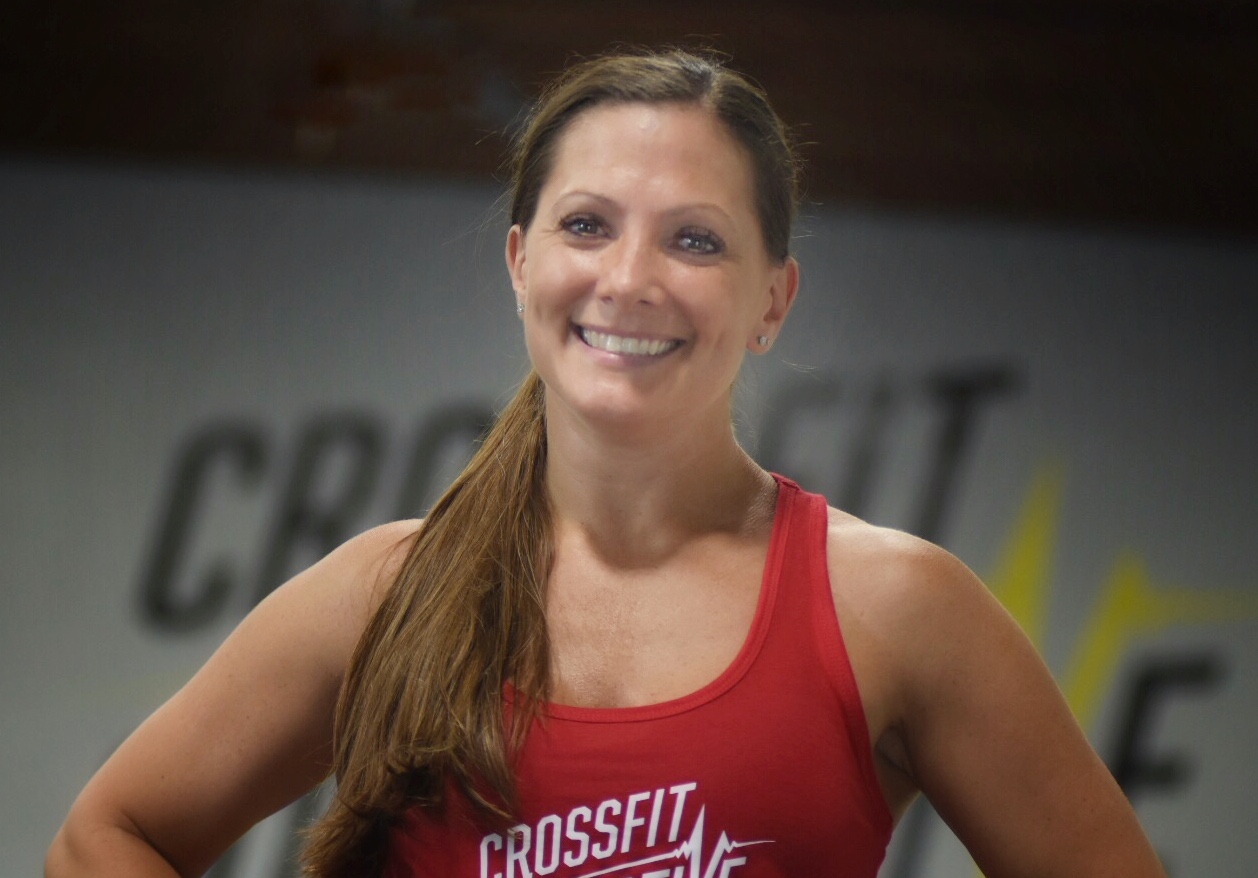 I grew up in Erie, PA, playing high school and college volleyball and softball. I have been working as a surgical assistant since 2000, and graduated with my Nursing degree from Mercyhurst College in 2007. I currently work full time at a surgery center here in Lancaster.
I hold two personal training certificates & my CFL1. I have been coaching beginner to advanced CrossFit athletes since 2012.
I am very lucky to be able to do two things I love: surgery and coaching! There really are no better jobs!
CrossFit Certifications:
-CrossFit Level 1 Trainer
I started my freshmen year of high school at 260lbs., after lots of struggles and finding wrestling, I finished my senior year in the 160lb weight class. Wrestling was one of the most intense workouts I had ever experienced and was my first look at what fitness could do for the quality of someone's life.
I had spent many years in a traditional gym and ran a few marathons before finding CrossFit in 2014, I thought I was in pretty good shape, I was wrong. Even though I was one of the last finishers of the WOD on my first day, I was hooked. The friends that you make the instant you walk into the box are like none other, the hard work we put in really brings us together.
During the day I work at an office, in the evening I am spending my time with my wife and dogs working on our business, in between those time, I am doing CrossFit. This sport continually improves the quality of my life and I am excited to be coaching something I am so passionate about.
CrossFit Certifications:
-CrossFit Level 1 Trainer
Playing sports was a cornerstone of my childhood but it did not carry over into college. This is where I began to discover gym culture primarily through bodybuilding style workouts. In 2013, I had my first introduction to CrossFit by means of "Nancy" and was instantly drawn not just to the competitive nature of the class but most importantly, the community.
My full time career has moved me to many different parts of the country since then and provided me with opportunities to learn from high level performers. In this journey I discovered a passion for Olympic Weightlifting. I am fortunate to have been surrounded by coaches and mentors with varying experiences from working with Olympic hopefuls to living at the Olympic Training Center in Colorado.
My passion for weightlifting runs deep and am always looking to improve my own knowledge. I am a true believer that moving well with a barbell is essential to growth in CrossFit, whether you're at the gym for a good workout or competing in the sport of fitness.
CrossFit Certifications:
-CrossFit Level 1 Trainer
-CrossFit Level 2 Trainer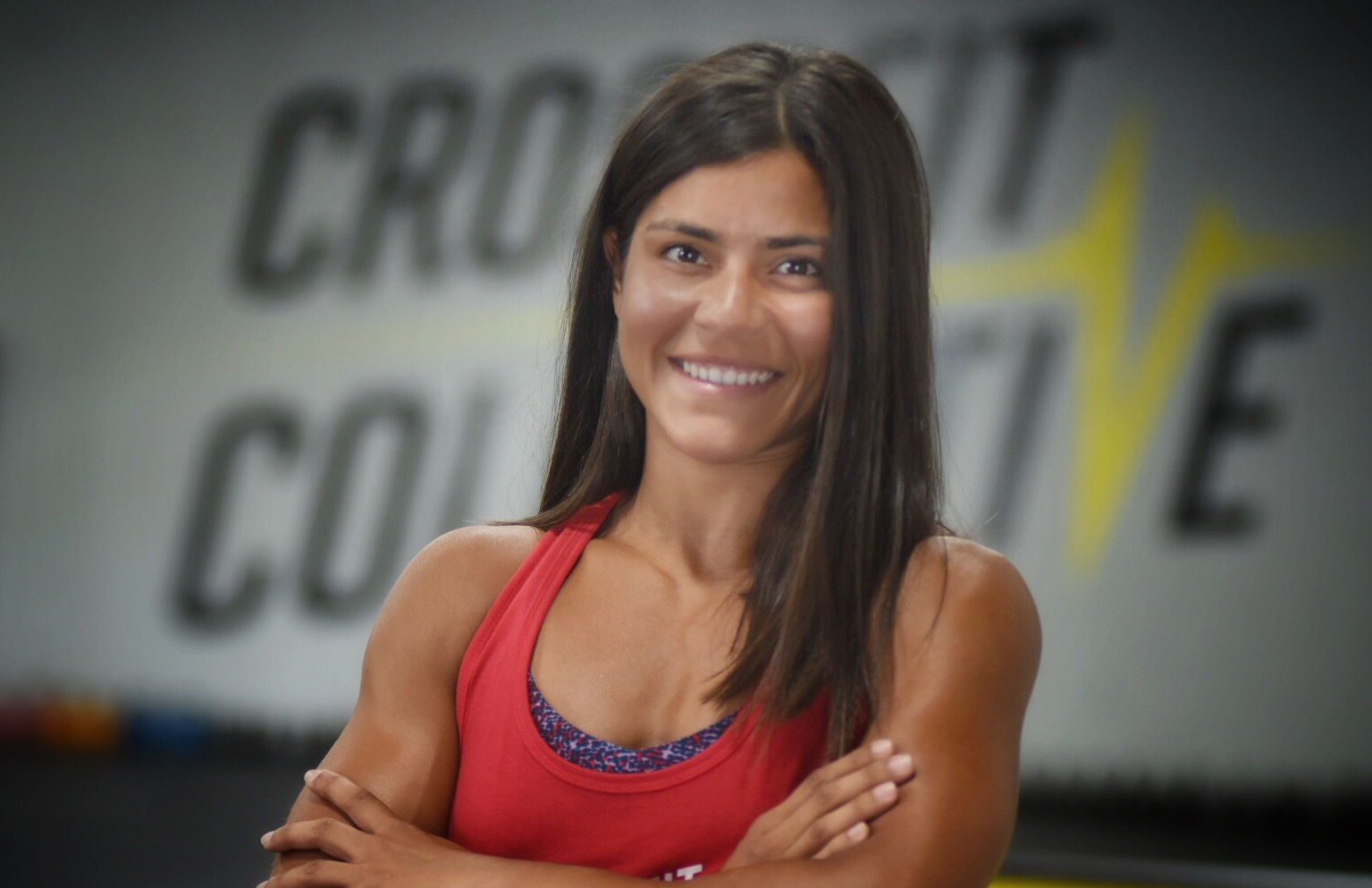 As a kid, I was attracted to the science of health/wellness and mind/body connection. I dabbled with every sport I could to challenge my limits and I continue to experiment with food and nutrition. Thirteen years of MMA and Brazilian Jiu-Jitsu have instilled a profound level of discipline and respect for myself and for others. Rugby has taught me self-control and leadership, as well as what kind of team player I am. As for CrossFit, that's a lifestyle.
I have been apart of the CrossFit community since 2011. Consistently challenging my fitness and building an incredible network of friends and family. Showing up to the gym is hands down the best 4% of my day! Whether it's coaching or training, I love to witness greatness. I have traveled the country visiting over 75 gyms, raised over $20,000 for children's charities and completed 25,000 burpees in 5 days, all throughout copious CrossFit communities. Most of my time is spent outdoors, at the gym, hiking the Grand Canon, exploring new cities, or planning my next GoRuck. I do breath somewhere between it all!
The journey of personal growth, character development and wellness goes on for a lifetime. The power of CrossFit continues to spark evolution within myself. To this day, every time I watch the clock countdown from "10-GO!", there is this abundance of warmth I get in my gut; I can feel my heart rate increasing like a slow clap in an overpacked auditorium. I am addicted to the energy and I am passionate about this lifestyle.
CrossFit Certifications:
-CrossFit Level 1 Trainer
Born and raised in Lancaster County, Dawn is a J.P. McCaskey High School graduate. She went on to become a Registered Nurse and currently works with older adults to assist with lifestyle management in their home.
She started CrossFit at the age of 48; well into the Master's Athlete Category but with a competitive spirit. She attributes the benefits of CrossFit to improving her physical and mental strength. Her excitement for wanting to help others appreciate the benefits of CrossFit was the driving force to become a coach.
CrossFit Certifications:
-CrossFit Level 1 Trainer
-CrossFit Adaptive Athlete
-CrossFit Aerobic Capacity
I was born in Alberton, South Africa. In 1993 I met an American photographer at the Johannesburg Airport. Two years later we married and today we live in East Petersburg, Pennsylvania. We have two wonderful children, Audrey and Wesley.
I discovered CrossFit in 2010 when we lived in Geneva, Switzerland. After the murder of my brother and death of my sister from cancer, I committed myself to a healthy lifestyle. CrossFit has become one of my pillars in life which includes my family, faith, work, and caring for my body through exercise and clean eating.
CrossFit constantly challenges me and has pushed me to reach goals I never would have expected at my age. In addition to physical benefits, it also builds mental strength that has helped me tremendously. I have been coaching since 2014 and love being able to share my passion with gym members.
When I am not coaching, I work as a para-educator for the Hempfield School District and I'm a Certified Health Coach with the Dr. Sears Wellness Institute.
CrossFit Certifications:
-CrossFit Level 1 Trainer
-CrossFit Level 2 Trainer
-CrossFit Scaling Course
-CrossFit Spot the Flaw
-CrossFit Lesson Panning
-Certified Health Coach
Growing up as an athlete at Hempfield, I never found "my" sport. I was a long time soccer player and cross country runner, who dabbled in swimming and basketball in the off season. As an athlete, I was really a jack of all trades, master of none, but I had my fitness to carry me through each sport. In 2009 I started at Penn State University and wanted to try something new, so I took up rowing and was a member of the Penn State Crew Team through 2012. After graduating, I still needed a sport to continue challenging me as an athlete, and had been interested in CrossFit since I first saw it on TV. It was the most beautiful balance of strength, endurance, and gymnastics; and it appealed to all of my fitness goals.
As soon as I started, there was no looking back. I finally found "my" sport and couldn't wait to share it with others. I quickly became a coach and have been coaching in State College since 2016. After a 10 year hiatus from Lancaster, I moved back to be closer to family and to pursue my passion for baking… I know, a CrossFit coach and baker is an oxymoron! But I love being a competitive athlete and sharing my knowledge with others to help them be the best they can be, whether it's in the gym or everyday life!
CrossFit Certifications:
-CrossFit Level 1 Trainer
-CrossFit Kids